Latest Release...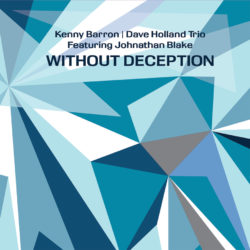 Without Deception
More Information »
News and Itinerary
Thank you to JazzTimes' writers for citing Without Deception in their Top 40 albums for 2020.
Kenny Barron performs as part of NPR's A Jazz Piano Christmas from the Kennedy Center Opera House.
Kenny Barron / Dave Holland Trio featuring Johnathan Blake Without Deception included in the "Top 10 Jazz Albums of 2020" by magazine "Hifi & Musik".
View Itinerary »
Kenny Barron Trio / Book of Intuition
Enjoy Kenny Barron's second album for impulse!
More Videos »