Latest Release...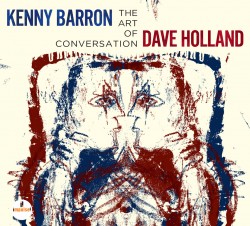 The Art of Conversation
More Information »
Kenny Barron Live! - Upcoming Appearances
March 7, 2015




BNY Mellon Jazz presents Kenny Barron Solo / Cyrille Aimée




Manchester Craftsmen's Guild

,

Pittsburgh, PA
Complete Schedule »
Kenny Barron Quintet – Live at the Village Vanguard
The Kenny Barron Quintet, live at the Village Vanguard on June 5th, 2013.
Kenny Barron, piano; Vincent Herring, alto saxophone; Brandon Lee, trumpet; Kiyoshi Kitagawa, bass; Lee Pearson, drums.
More Videos »